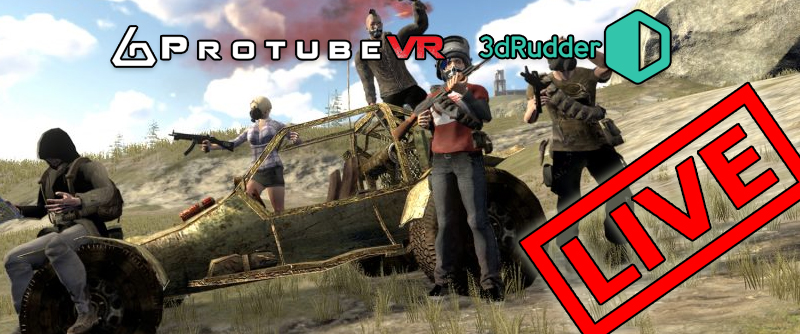 Stand Out: VR Battle Royale: 3dRudder and ProTubeVR Gameplay / HTC Vive Live Stream
Stand Out: VR Battle Royale: 3dRudder and ProTubeVR Gameplay / HTC Vive Live Stream
Time for some more Stand Out: VR Battle Royale, but this time lets played seated with the 3dRudder and the ProTubeVR in the VR peripheral mash-up. I manage a few Raptor Dinners, but also a mixed bag of games.
If you like this video please leave a comment and hit that like button, and if you want to keep up to date with my VR content, please hit that subscribe and notification button.
Played using the 3dRudder for more information on the product, please visit the companies website at https://www.3drudder.com/
Thinking of buying a 3dRudder? Please consider using the following link: https://go.3drudder.com/2tdr10
It's a great pleasure to be affiliated with 3dRudder, and using this link will give me some rewards, that can be used to help bring giveaways on the channel.
Also second peripheral was the ProTubeVR, please visit the companies website at http://www.protubevr.com