Today HTC announced that their upcoming Vive Cosmos Elite will ship with a copy Valve's upcoming and much-anticipated VR-exclusive Half-Life: Alyx. The Cosmos Elite launched globally today, a headset that pairs the performance of external tracking with the flexibility of the Cosmos Platform.
But, please note this is while stock last and the redemption code will not be available in China, Thailand, Japan, Vietnam, India, Malaysia, Singapore or Ukraine.
About the Cosmos Elite
In addition to all the platform features of the Vive Cosmos Series, Vive Cosmos Elite includes a pre-installed External Tracking Faceplate, two SteamVR base stations, and two Vive controllers. The External Tracking Faceplate can be used with base station versions 1.0 or 2.0 as well as the original Vive or Vive Pro controllers and is easily swapped with the original inside-out tracking faceplate that ships with Vive Cosmos.
About Half-Life: Alyx
Half-Life: Alyx is a new, full-length virtual reality entry in the Half-Life series. Half-Life: Alyx was designed from the ground up for Virtual Reality and features all of the hallmarks of a classic Half-Life game: world exploration, puzzle solving, visceral combat, and an intricately woven story that connects it all with the characters iconic to the Half-Life universe. Vive Cosmos Elite purchasers will receive a redemption code in-box that will unlock the game when it launches on March 23rd.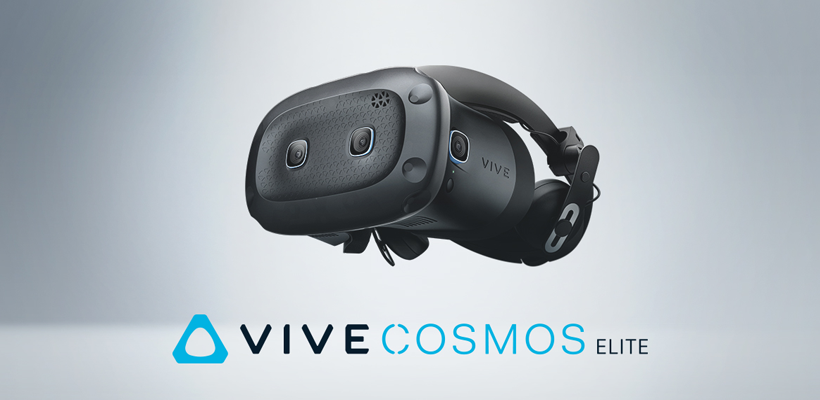 On this news Yves Maître, CEO, HTC said;
"Since we introduced VIVE, the industry has clamoured for a seminal VR title," and added "With Half-Life: Alyx, we believe Valve is delivering the experience and expertise to move VR gameplay forward. Congratulations to the Valve team on the upcoming launch."
Dan O'Brien, General Manager of North America, HTC Vive stated;
"There are few franchises that capture the hearts and minds of gamers around the world like Half-Life and we can't wait to show our customers what awaits them when paired with Vive Cosmos Elite. We know our customers are going to love the experience of playing on Vive Cosmos Elite from visuals to the ability to quickly flip-up in and out of VR."
The Vive Cosmos Elite bundle retails for $899 USD and launches today worldwide.