In last years Christmas period a popular release over on the PlayStation VR was Borderlands 2 VR. At the time of the release the team at Gearbox informed that it would only be the base game that is coming in the VR port. However, now they have confirmed all the DLC will be added, and best of all as free update.
At the point of the launch it was confirmed more could come to the game depending on the feedback received. Which for me was an intelligent move by the team, as if it didn't take off they have put a lot of resources into the game, and also if they bring what is requested it shows they listen to the fans. With that being the case, they have not only brought the much requested DLC, but showed the feedback was being taken on-board by releasing the Aim-controller support that was requested.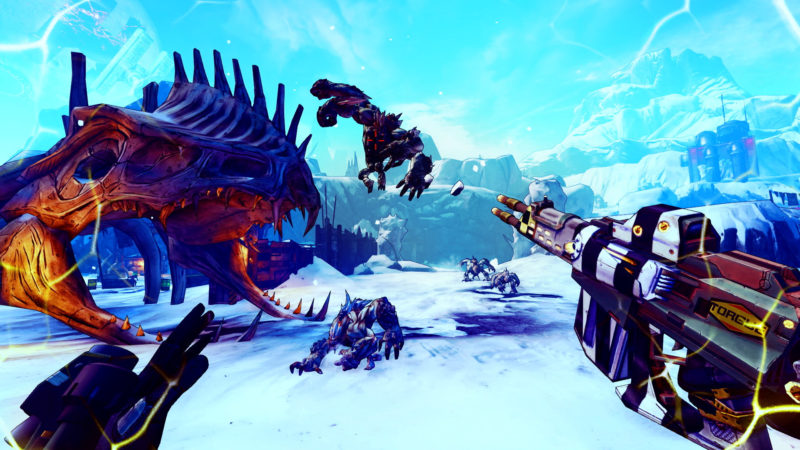 In regards to this announcement the team at Gearbox stated on Twitter;
"We're bringing you ALL the DLC for Borderlands 2 VR straight to your eye-holes!" that should be one colossal update, so PlayStation VR players may need to clear some hard drive space.
So, time to listen to them if you want all the DLC goodness, but we'd suggest waiting for the updated date to be released before doing that spring cleaning.