The PC version of the games, has taken a number of indie awards in the VR field, and it is now available on the PlayStation VR.
The game launched today in the American region and will be available on Tuesday 11th December in Europe. With the aim being to capture the hearts of PlayStation VR users like it has across platforms like Steam, Oculus and Viveport.
In the game players get the chance to be immersed in the weird world of the Wild West. Where you will not only encounter comical yet intimidating enemies, but also take on Big Bosses.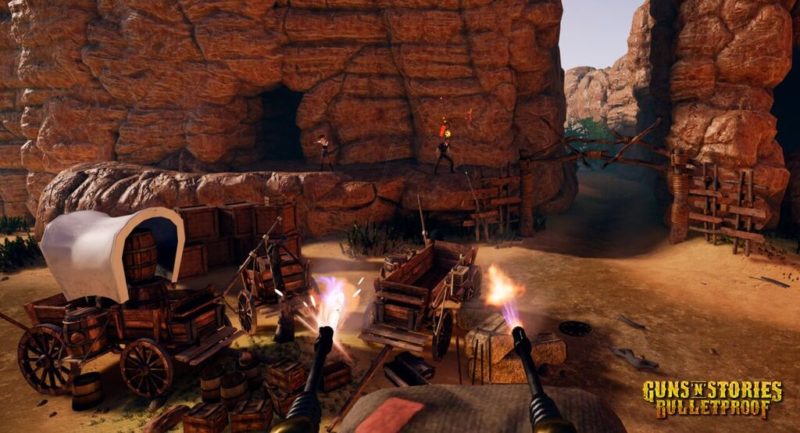 GUNS'N'STORIES: BULLETPROOF VR Key Features;
Immersive locations through the story that will never cease to amaze you
Shooting… a lot of shooting and a huge variety of guns
Pleasant graphics and atmosphere
Inviting narrative and enjoyable voice acting
A lot of humour, including many cynical and sometimes dark jokes
Nice change of gameplay that won't let you get bored
Large variety of bad guys
Game that is easy to start, hard to master