High Fidelity Launches FUTVRE LANDS A Virtual Reality Festival
VR Day is approaching fast and the team over at High Fidelity (a social space application) is bring the Virtual Reality love with FUTVRE LANDS – a VR festival.
FUTVRE LANDS is a celebration of the communities that have already built through the High Fidelity application, and the team plan on bringing a day full of differnet events. Which will include;
80's Synth-Pop Icon Thomas Dolby Performs Live
New Game Debut – Live DJ Hosted
Best Avatar Contest – Audience Voted
Favorite Domain Contests – Audience Voted
Marketplace Bazaar
Last Avatar Standing – Comedian Hosted
Raffles to Win Oculus Rifts
Live Theater Performance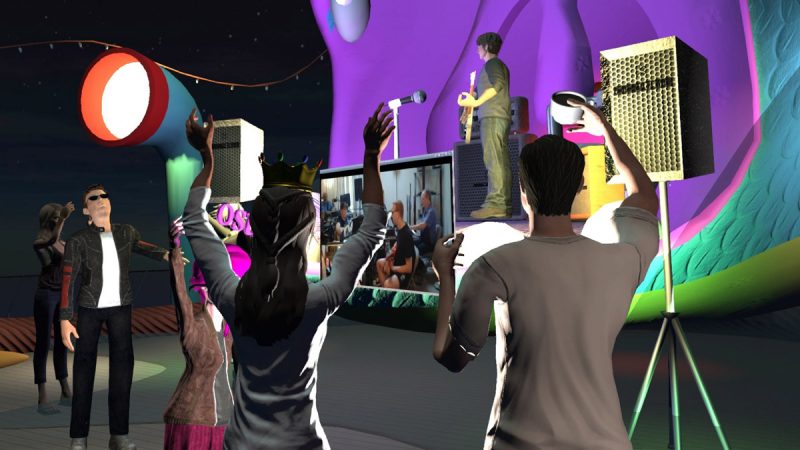 The event is happening 17 November 2018, 12:00 PM – 4:00 PM (PST). It's free to register and attend. Ticket packages are limited. So register now before they're sold out. All you need to do is sign-up for free High Fidelity account and join the growing community.
Philip Rosedale, CEO and founder of High Fidelity said;
 "Our goal is to make High Fidelity an Internet-scale technology that allows anyone to create and share their VR experience in real-time. At FUTVRE LANDS, we'll bring more people in VR together at the same time than ever before. For VR newcomers, it's a fun way to dive into virtual reality to see what's possible beyond video gaming. For our community of VR creators, it's a chance to celebrate VR's rapid progress toward more mainstream users."