PlayStation VR Black Friday Discounts
It's that time of the year when Halloween has been and gone and Christmas is approaching fast. Which only means one thing the Black Friday Sales are approaching, where all gamers look for the discount on hardware and games. Well Target are already advertising their sale on the PlayStation VR hardware bundles.
This deal will see them removing $100 from all their PlayStation VR bundles. Which means there is some great deals, so it's the perfect time to jump into the world of Virtual Reality if you have not taken the plunge yet. This discount will be available on 23 November 2018 and there is some great bundles available.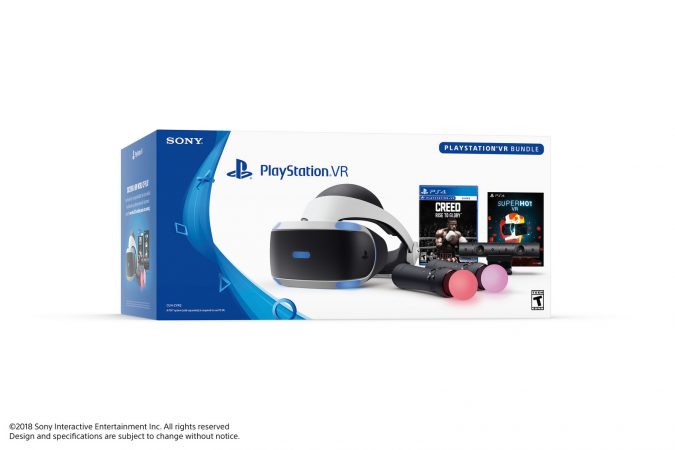 The best one in my opinion is the Creed: Rise to Glory and SUPERHOT VR bundle which would usually cost $350 (USD), meaning you get it for $250 (USD). This bundle includes the HMD, two PlayStation Move controllers, the PlayStation Camera and the two games – making it the full set to jump into the games out of the box.
As well as this bundle, they are also offering bundles with all the hardware and either Doom VFR or Astro Bot: Rescue Mission two other awesome games that are available on the PlayStation VR.
If you'd don't already own a PlayStation 4, you can walk out of Target with a full set-up for $450 (USD), as you can get 1TB PS4 Spiderman bundle for $200 (USD).