Skyfront VR Partners with Virtual Athletics League for Tournament
A lot of games are entering E-Sports, however Virtual Reality has yet to break into scene in a big way. Well, Virtual Athletics League (VAL) are trying their best to fix this. They have teamed up with HTC Vive, LIV and HP to hold a global VR eSports tournament, that is going to feature Skyfront VR.
Skyfront VR was released on Steam in early access back in November 2017, since then it has grown a following. In this time it has also seen a number of updates bringing new content to keep the game fresh for those who are enjoying it – read my hands-on here.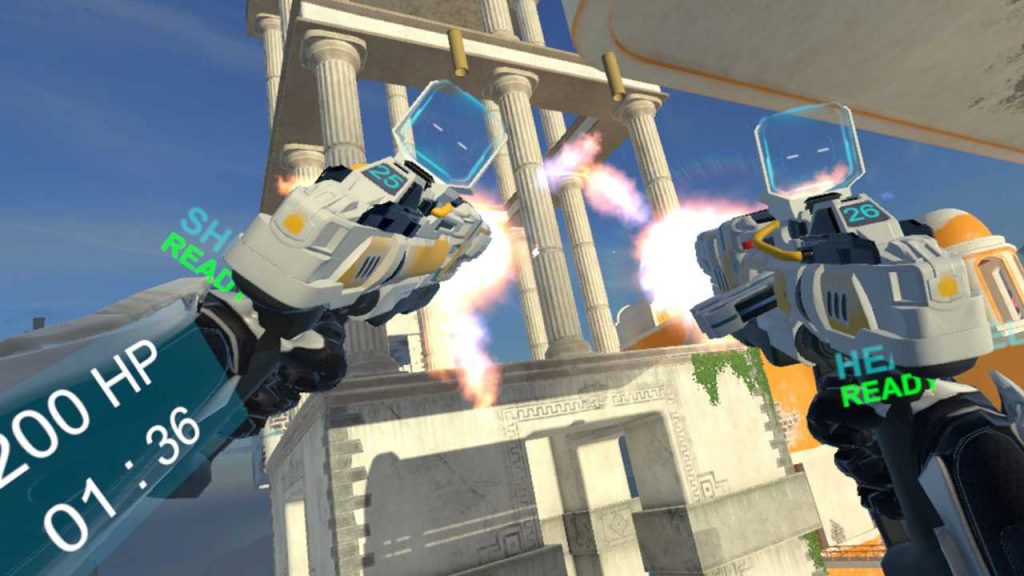 This eSports tournament was due to start on 1st November and run through the 17th November. All those involved in the tournament are competing for the grand prize of $1500 (USD), with the entire event being shown on VAL's Twitch channel.
VAL's CEO, Ryan Burningham, explained;
"We saw overwhelmingly positive feedback from the community and participants after our first international arcade tournament in August. VR is perfect for the next generation of eSports athletes and Skyfront – a game that promotes PvP rivalry and is one of the top played arcade games – was an easy choice for this coming tournament,"
Kaaren Kaer, Skyfront's Game Lead, added;
"It's such an honour to have all these amazing athletes compete in our game! VAL has done an incredible job bringing together nearly 180 arcades worldwide and joining the communities and fans of such versatile VR titles as Beat Saber, Space Pirate Trainer and, of course, Skyfront,"