Today The Wizards – Enhanced Edition received a new patch on the Playstation VR. With the team at Carbon Studio adding a new level of user safety to this version of the game. What this patch adds is when the player (or their controllers) are about to leave the PlayStation Camera tracking zone, the game will display a barrier to shows the boundary of the playing area – as we have seen with build boundary settings on Steam VR and Oculus platforms.
This feature will greatly improve the experience while playing on PlayStation VR – as each player can now see where the tracking area ends. Which will help prevent the undesirable controller behaviours and possible injuries.
If you think this could immersion breaking and you would rather leave it off, don't worry this can be activated and deactivated in the games options menu.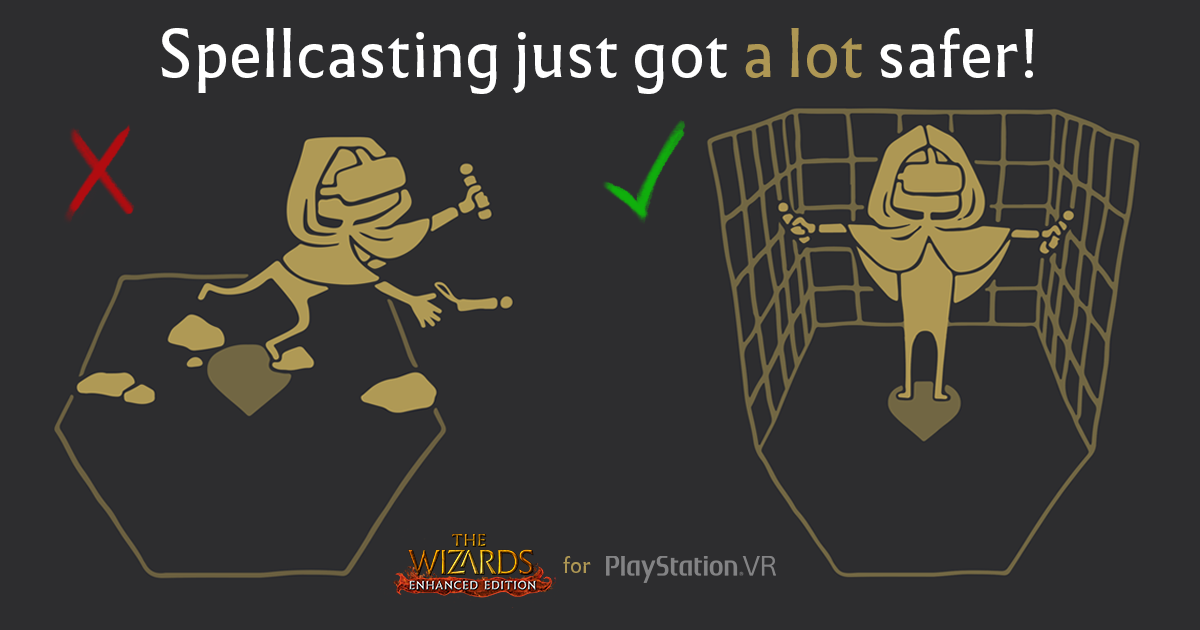 On this update, Jakub Pander, Carbon Studio's lead producer said;
Multiple members of our community requested this addition, with one dedicated Wizard relentlessly messaging us on Discord about progress. We're very happy to meet the expectations. Hopefully this will become a standard, it's very easy to get immersed in VR and forget about the physical world around us
Want to know what we thought about The Wizards – Enhanced Edition on PSVR? Find out in our review.