Spider Robot From Apex Construct Crawls Into Slightly Heroes
The Swedish development teams at Fast Travel Games and Hatrabbit Entertainment have announced they are collaborating and brings the worlds of their games together, with the Spider Robot from Apex Construct (Fast Travel Games) making its way into Slightly Heroes (Hatrabbit Entertainment).
The Spider Robot was one of your main foes in Apex Construct, but now will be on your side as a power-up in the popular 1-v-1 multiplayer title Slightly Heroes. Players can acquire this new power-up called 'Mothr Spider' that will allow you enlist the help for the Spider Robot, which will fire rockers at the enemies, as you dodge incoming fire.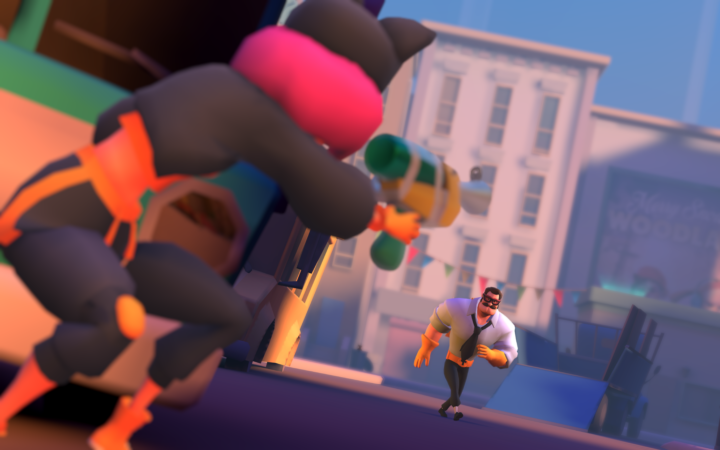 On this mix of the games worlds Co-founder of Hatrabbit, Joakim Svärling said;
"Slightly Heroes is all about over-the-top, cross-platform multiplayer fun, and we felt that the iconic spider enemy from Apex Construct would fit perfectly as a new power-up. We believe it brings something fresh to the existing range of tools you have at your disposal, like the Banana Beamer and the Mine-Shroom"
On the collaboration between the studios he added;
"Fast Travel Games' studio is located very close to ours so this collaboration meant we had a lot of reasons to chat over a fika. And while this would have been an awesome April Fools' joke, the spider invasion in Slightly Heroes is 100% true!"