Critically acclaimed VR spellcasting game Wands, has today received it's biggest update to date. The team at Cortopia Studios have been working closely with their community and beta testers to make this the biggest and best update possible, bringing with it 58 updates.
The update is bringing changes to all wands in the games. They have also crafted five new arena-themed wands, that will all have powers unique enough to match they're marvellous designs. With other updates being a brand new character and a boatload of overall improvements to the game.
With the help of the player feedback the team have added a 'Wand Powers' feature. which is changing the very nature of the wands themselves. This will allow players to have a wider range of choices and implications of loadout combinations.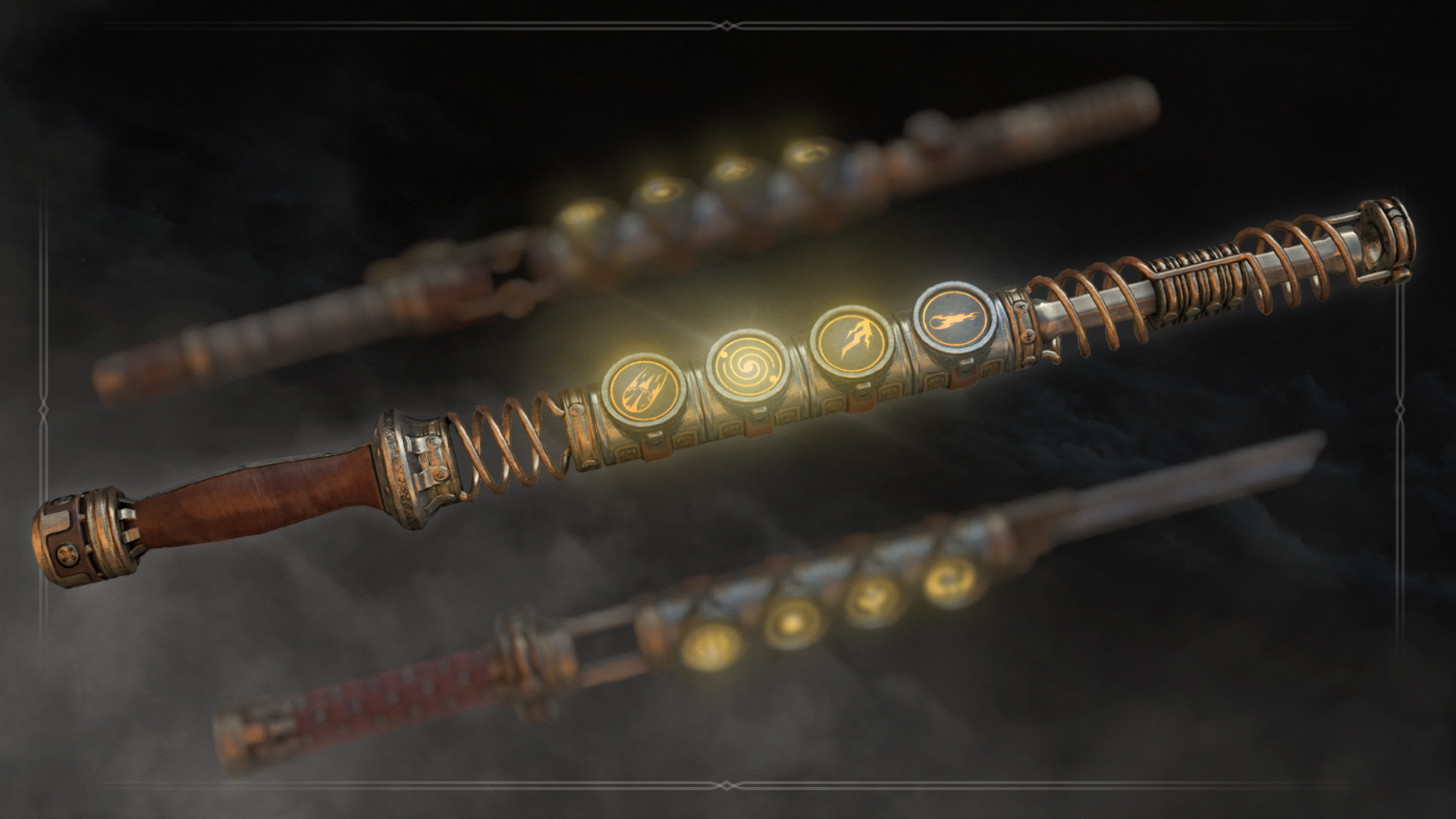 Wand Powers
Each wand will now have its own unique features to make players more powerful. This greatly boosts the significance of the wands beyond the aesthetic. Wands will have between two and three properties, some of which are a double-edged sword. To give players more context, see what powers our existing wands The Classic and The Inductor will give wielders.
The Classic
Cost: 0
Description: An excellent wand for novice wielders
Property 1: XP Gained +25%
Property 2: Mana Regen +10%
The Inductor (above image)
Cost: 200
Description: Energy courses through this wand and through those who wield it
Property 1: Electric Damage Dealt +20%
Property 2: Max Mana +10
Now with a total of 15 wands to choose from and countless loadout combinations, players can choose whether they want an offensive wand such as The Inductor for an offensive electric playstyle, or a more mana forgiving wand such as The Classic.
On this update. Elliott, QA & Community Manager at Cortopia, said;
The new wand powers add an extra dimension of fun and strategy to the game. Some of the wands will offer simple bonuses, and others will provide the opportunity for innovative playstyles that have never been seen in The Beyond. All players will benefit from this update, even if they never change their currently equipped wand. The five new wands that we've added to the game are as interesting as they are beautiful since they possess some of the most unique powers on offer. We've balanced every wand so the ones you choose are a matter of preference, not an easy path to victory. With this update, we're happy to finally make the wands a bigger part of Wands!
Five new wands
In addition to adding unique powers to each wand, we are also adding five new wands to the game, Aspis Claw, Ophidian's Vigil, Celestial Spine, Ortus Armament, and Dead Master's Staff.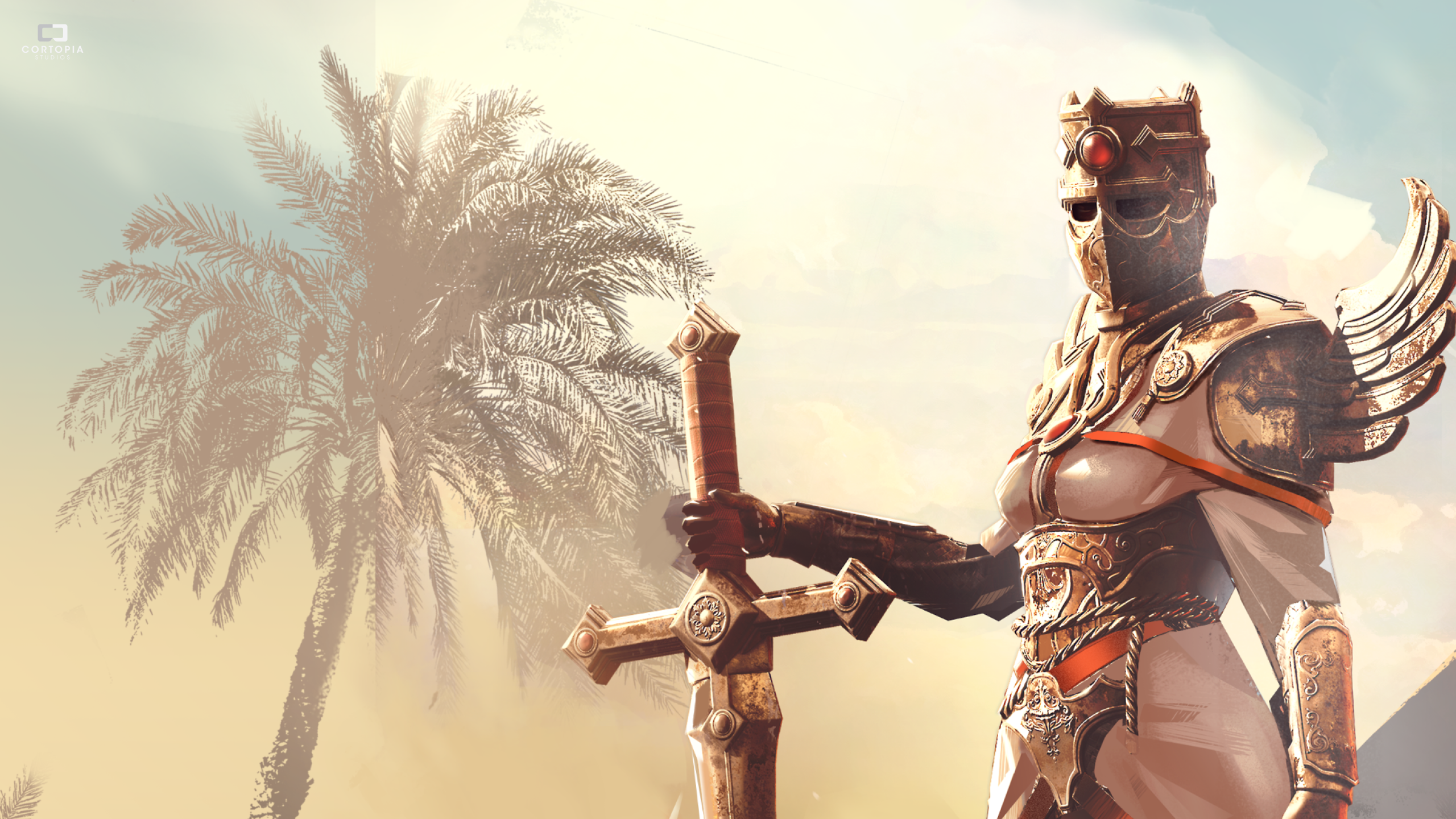 New Playable Character: The Templar
They are also excited to introduce The Templar into The Beyond. The templar has been long awaiting her entry to The Beyond after failing to hide her gender from the members of the brotherhood, she finds herself banished from the knight's order. Having been driven near madness with spite she relinquishes her god to make her way into the beyond where she can prove her worth in battle. In the spirit of the select few this elite warrior is only attainable by the top three players in
an event that occurs approximately once a month. This means that the character can not be bought but has to be earned by attending this event.
Other Updates
They have added a long list of improvements in this update. Most notable are the following;
New AI difficulty, the "Impossible" setting is now available
The Crystal Wand is now unlockable
New titles have been added for reaching very high skill ratings
Loadouts can have different sets of wands
Current HP and Mana are now shown on your HUD
Each loadout will allow you to have a different set of wands
In addition to more feature improvements, we have taken steps towards improving game balancing and have fixed many bugs
The update is now available on both Oculus Quest and Oculus Quest 2, Steam VR, the Oculus Rift Store, Viveport Infinity, and coming soon to PlayStation VR.