One thing that has been clear over the last few years is the Bethesda have a strong belief in VR. With popular franchises like Elder Scrolls, Fallout and Doom getting great VR versions, and we already knew that other franchises would be getting the VR treatment from previous announcements. Well, now Wolfenstein: Cyberpilot finally has it's release date with pre-orders being available right now.
There had not been much information released on the game since it was announced, but now the game has appeared on both Steam and the PlayStation Store with the release date of 26th July 2019 shown on both stores – meaning a simultaneous release for the title. Another interesting thing to take from this is Steam lists support for Oculus Rift, with game only previously being confirmed for HTC Vive and PlayStation VR. The stores also include the pricing, with the game costing £14.99 GBP / $19.99 USD with the PlayStation version coming with a free static theme included. At the time of writing this story there has been no additional perks listed with the Steam version.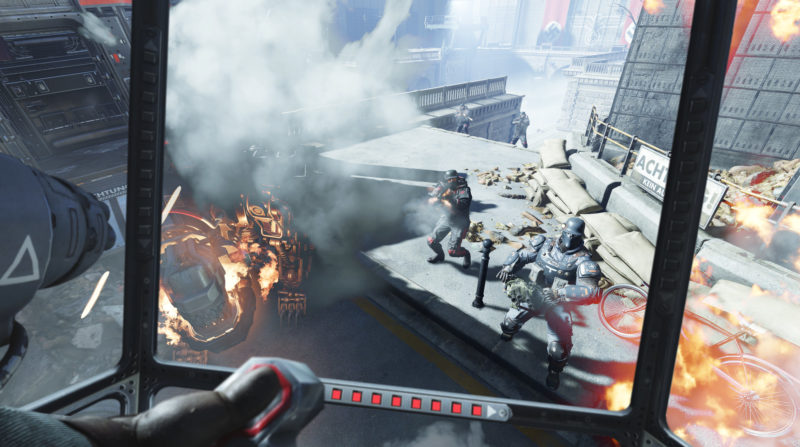 In Cyberpilot you play as the best hacker in Paris in 1980. As you would expect from the series everywhere is swarmed by Nazi's, which them successfully winning the war. Your hacking skills come in as you help the resistence by hacking into their big war machines and turning them on their creators.
Wolfenstein: Cyberpilot has been given to MachineGames, the team that brought us Wolfenstein II. So, one thing we can take from this is that it already has some promise given their previous work on the series, and there isn't long left until we get to find out.