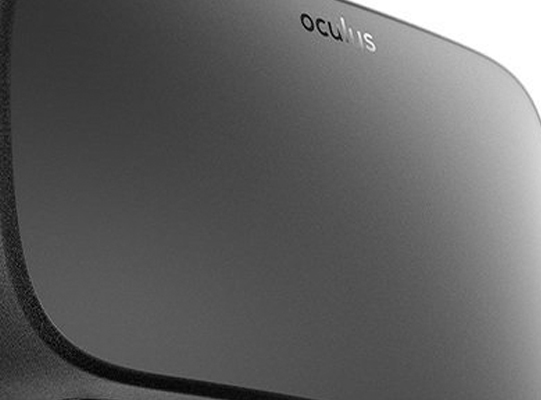 Top Five Oculus Rift Games Of 2018
Please note I have not been able to play all games available. But, these are the stand out titles for the year I have played.
Oculus Rift has had a solid 2018, with a good amount of games landing on the Oculus Store and Steam. Where there has been some forgettable games and some that never really delivered what we expected. Here are the my choices of the best Oculus Rift games I have played and have been released over the year.
5. Prison Boss VR
The first game on the list is Prison Boss VR that landed on the Oculus Store in the first month of the year, and I really enjoyed my time with the game. Working my way through the prisons aiming to be that prison boss.
The gameplay is mainly crafting, where you will find yourself making and selling items like cigarettes, ropes and dabbling in creating some of those all important erotic letters. With the goal of using your skills to grow your ranks in the prison until you get moved to another one. Now where is the challenge in this crafting? You do face some obstacles in your rise to being the top. Firstly you can only craft at night, which is activated by pressing the clock in the cell. As it is night-time guards will patrol the hallways… so make sure you don't get caught and lose your contraband – you can also lose this by leaving it out when going back to morning. This makes for a simple idea, but one that is addictive when you get into it.
4. Electronauts
One thing we have learnt over 2018 is Survios really understand the art of crafting a VR games, and in August they gave us Electronauts. Taking on the music creation genre and again not disappointing the studios fans.
What Electronauts allows you to do is create remixes of the tracks available on the game. Where this doesn't give you the sort of freedom games in the eJay series used to allow, it certainly makes you feel like a DJ dropping remixes. They do this by keeping it all simple and allowing you break down each element of the song in the three decks placed in front of you. Want to transition between set beats in the track, play with the backing tracks, play with the vocals, play with the loops and add little parts to the song? The game offers everything you need to make these remixes, the key is to experiment and soon you will feel like a DJ on a stage. Also the PCVR version will allow you to play with a friend, so you can make these awesome remixes together.
3. PokerStars VR
A lot of VR users have been waiting for a true solid Poker game to hit the PCVR platforms, and in November PokerStars VR gave them exactly what they wanted.
After trying the game out at EGX in September I was excited to see if the game would make it out of this stage. Then it was released in Early Access on both Oculus Store and Steam, and for free which is a huge plus. Since then jumping into the tables and playing some poker with friends and strangers has been so much fun, and hours fly buy. Outside of the Poker element of the game, you can import your Oculus Avatar and then buy items to dress it up in game. Then you can also buy items to make the table come to life, like beers, food, pipes, cigars and odd items like rubber ducks… there's loads on offer. If you're a poker veteran or even not really played it before this is so much fun and needs to be checked out.
2. Moss
The penultimate entry is Moss, a game that was originally planned to be a PlayStation VR exclusive (it also made my PSVR list), the team at Polyarc listened to the demand and got it released on PCVR in June.
What makes this game so special is how beautifully it's all been designed, from the levels to the animation in Quill, it all brings the game to life inside your headset. Then to go with the animation the way you have to watch over, help and heal Quill it really brings a bond with a character like never before in VR and with the extra grunt behind PCVR the world looks even more beautifully detailed. With this only being book one and more planned for the future I can not wait to see how this one develops and I am sure the team will do an awesome job.
1. Windlands 2
Making number one for my favourite Oculus release in 2018, Windlands 2 by Psytec Games, which was released in September. The game made a great impression on me at EGX Rezzed early in the year and the final release did not disappoint.
What makes Windlands 2 so good is it seems the team at Psytec Games took on all the feedback from the first game and brought it to the second instalment. Where it kept the awesome movement system that makes you feel like a Spider-man, it brought elements like a fully fledge story, combat, boss battles and co-op – all making for a fantastic experience. Also when introducing these elements they've kept everything just as fluid as it was in the original. All I can really say is do yourself a favour and grab this title, and take in the true desire and love the team at Psytec Games have put into Windlands 2.