One area that seems to becoming popular in VR is workouts, and Les Mills Bodycombat enters this arena. Coming from professionals in the fitness field, I was really interested in seeing what Odders Lab could do with this collaboration. I have now been doing some workouts, but how does it perform?
Les Mills Bodycombat is an application that brings Les Mills workout method to Virtual Reality, brining with a fitness program that uses combat techniques as a workout exercise. While using the medium to mix in your workout with a rhythm based gameplay loop.
As this is aimed around fitness, you will be selecting a workout and playing that until completion, with the workouts coming in three difficulties/intensities. Every workout will start with your instructors taking you through the techniques that will be used in that session, that warms you up a bit, before the main session hits you.
These sessions will have you performing different punches, smashes, knees, dodging and squatting to the beat of the music, hence the aforementioned rhythm game feel. The switching up of poses during the workout means each part of your body gets a similar workout. How it all works makes for an enjoyable workout, while still feeling like you are playing a game at the same time – making it very easy to go back for your session.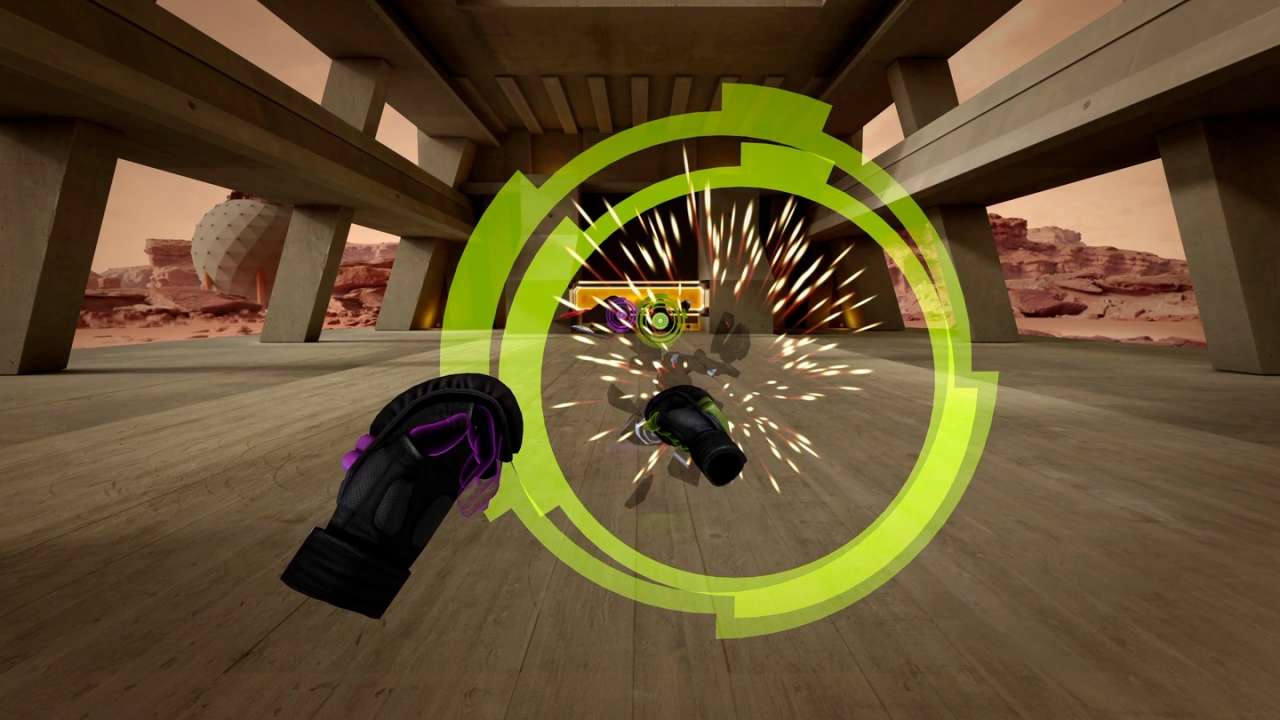 One thing I must applaud the team at Odders Lab for, is such a little touch but pushes you to workout more. This is the inclusion of more haptics and particle effects coming off the target the harder you hit it. Which although seems a simple inclusion it really adds to the experience with the tactile stimulation and visual effects.
At the moment the game only comes with ten workouts per difficulty/intensity, which some people might find repeating these could be repetitive. But, there is more content planned for down the line, meaning the library of workouts will get bigger.
The application comes with great 3D models/scans of the two personal trainers, that will talk to you at the start of each workout. Then the workout settings and targets are all clear to make sure you know what is coming towards you and what action you need to take. Which makes the workout very comfortable, as you can see everything coming at you clearly.
When it comes to the sound, the music you are working out to is very high tempo, and this is something this sort of workout needs. You then have the personal trainers pushing you through the whole workout. However, where at first this can be helpful, once you have heard the same commands, and one-liners loads it can become a little annoying – an option to turn these off would not go a miss.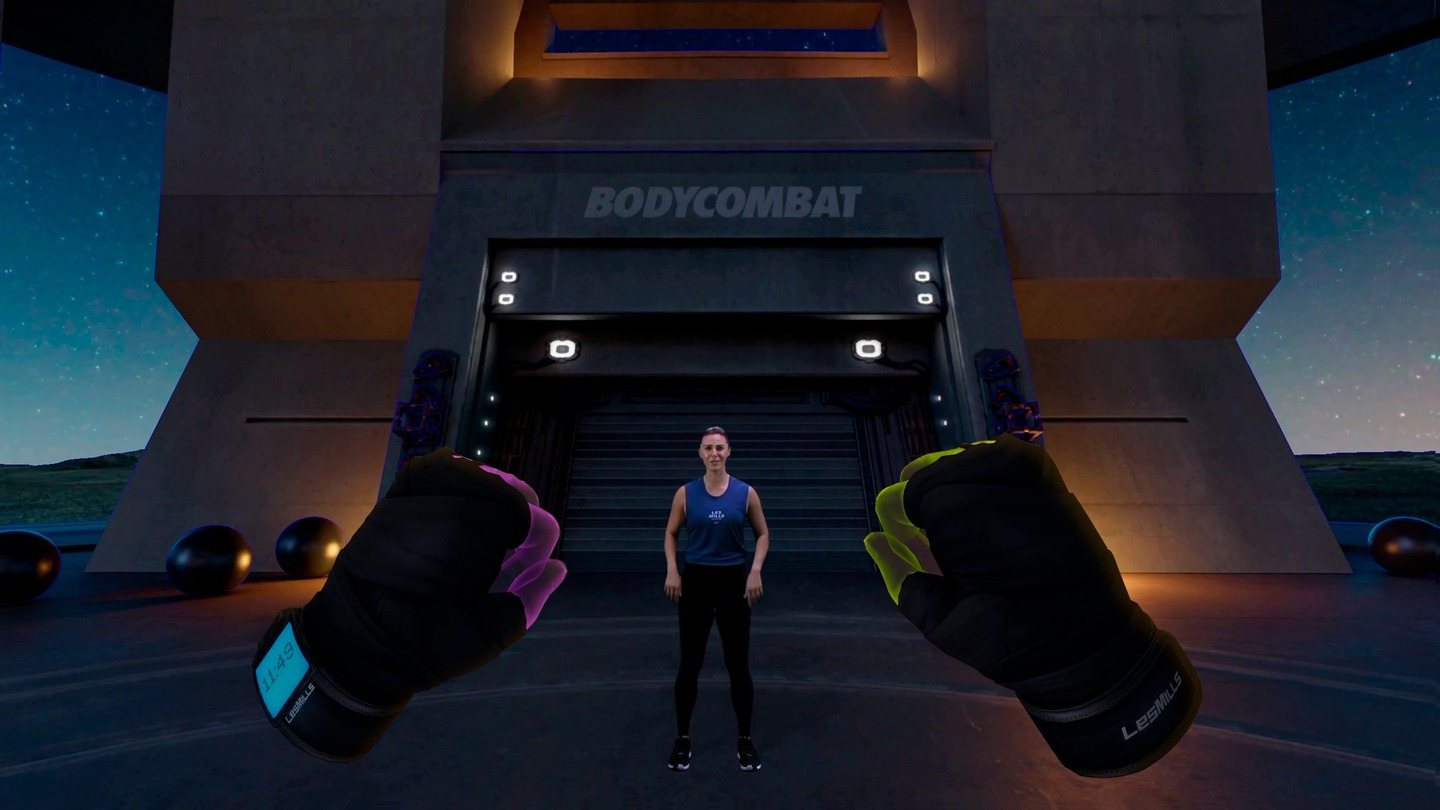 Les Mills Bodycombat is a one-time-purchase and is not using a subscription service, and the value of it depends on how you take the current workouts that are available – and you tolerance for repeating them. But, if you are looking at the application as the amount of content you are getting for your £22.99, there is no doubt that you are getting plenty for your money. With the joys of being able to do this at home, and not need to pay the gym or classes fees – and you get a lot more from it that using a YouTube lesson.
reviewed using meta quest 2


For the purposes of transparency, this review was created using a review code provided by the company or their respective PR company. The use of a press code does not affect my judgement of the product.


Les Mills Bodaycombat will certainly push you in the workouts that are available, and from all the fitness applications/games I have used in VR, I have felt the burn the most in this. Coming from professionals in this area, you get personal trainers that push you hard, but, they might become annoying to some – so an option to turn them off wouldn't go a miss. With no subscription service being involved, you really do get value for your money content wise, with more content planned down the line. If you are looking a VR fitness application, I would certainly recommend trying Les Mills Bodycombat.