Back at Facebook Connect, there was some great hardware announcements, but there was also so nice software announcements mixed in with them. One of these was the announcement of a BTS track pack for Beat Saber, that would not only being a number of the K-Pop bands songs, but also their TinyTan characters to the game. We have now played these tracks, so what did we think?
Please note this is going to be mini review and will not be going into as much detail as our other reviews – given it is an update. However, if you want a more in-depth understanding of what we thought of the Quest version of the game, please feel free to check out our review.
As with all the track packs released on Beat Saber, the main feature of the update is brings more songs to the expanding library of the game. We have now played through all of the tracks on hard difficulty (our level) and we've had a mixed experience with the songs… some we liked and some we did not.
As we find with the track packs we have played the songs will start to get a little more advanced in scale of note mixing in the combos, with us finding the likes Of Mic Drop being the most advanced – although completable on first play. In the case of dodging and squatting this is very present in the song Idol. Apart from these songs they were all very much what you expect for Beat Saber, but why fix something that works.
Now, one song we found a slight issue with was DNA, this is because this song seemed very upbeat but seemed slow in the way of notes and the slicing directions. This song would have benefited from a more fast paced and complex mapping.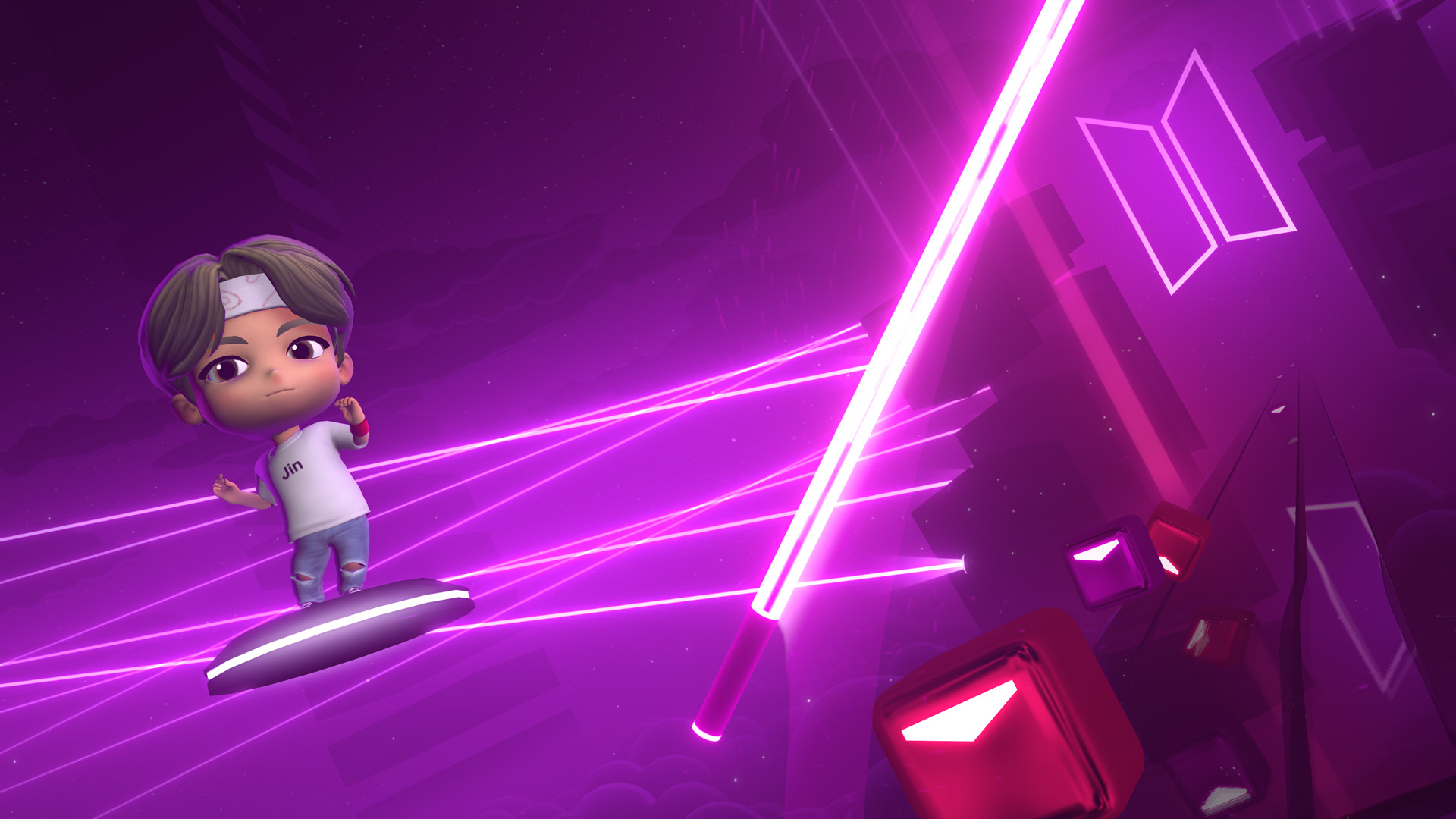 Other than DNA, as you come to expect with official tracks from Beat Saber, they are all well mapped and go inline with the songs beat and/or lyrics, making them enjoyable to play.
As aforementioned the other element is the TinyTan characters, this is another area we were a little disappointed. We thought these were going to be avatars for the multiplayer mode, however, these will just pop-up and move across the screen as you are playing the songs, which at first can be quite distracting.
There was another element that we were really disappointed to see was the lack of any of the songs coming with a 360 mapping. This is mode that many were excited for and it seems like the team is already abandoning the idea and support of this – as you would expect some if not all new tracks to launch with this option.
reviewed using meta quest 2


For the purposes of transparency, this review was created using a sample provided by the company or their respective PR company. The use of a press sample does not affect my judgement of the product.


The team at Beat Games have done a great job of bringing more enjoyable songs to their title, and from one of the biggest bands in the world at this present moment. However, where all except one track are well mapped and enjoyable to play, it does come with some disappointments – with our biggest gripe being no songs having 360 mode maps.